State Champs: Around The World And Back (Limited-Deluxe-Edition) (White/Gold Vinyl)
Around The World And Back (Limited-Deluxe-Edition) (White/Gold Vinyl)
2 LPs, 1 DVD
LP (Long Play)
Die gute alte Vinyl - Langspielplatte.
DVD
Die meisten angebotenen DVDs haben den Regionalcode 2 für Europa und das Bildformat PAL. Wir bieten aber auch Veröffentlichungen aus den USA an, die im NTSC-Format und mit dem Ländercode 1 auf den Markt kommen. Dies ist dann in unseren Artikeldetails angegeben.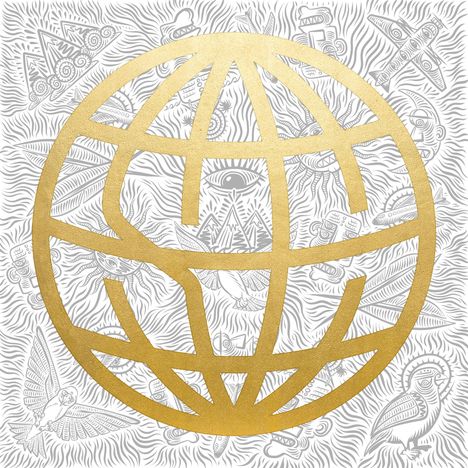 lieferbar innerhalb 1-2 Wochen
(soweit verfügbar beim Lieferanten)
Vinyl liefern wir innerhalb Deutschlands immer portofrei.
Label: Pure Noise, 2017
Bestellnummer:

6438553

Erscheinungstermin: 26.8.2022
Enthält Downloadcode
Weitere Ausgaben von Around The World And Back
*** Gatefold Cover
»Around The World And Back« ist ihre dritte VÖ und zweiter Full Lenghth Album nach dem Debut Album »Finer things!«.
Das Album bietet feinsten Pop Punk Rock der jungen Generation! Starke Melodien, eingängige Songs, die die Klasse haben, Dauerrotation in sämtlichen Radioformaten zu werden.

Für Fans von Blink 182, The Story So Far, 5 Seconds Of Sommer, The Wonder Years.


Rezensionen
»Grandiose Songs der Superlative, hitverdächtig und die perfekte Sommerplatte .​.​.​ nur eine Frage der Zeit, das sie hier so erfolgreich sind wie in ihrer Heimat USA!« (AP)
Die Hörproben gehören zum Artikel State Champs: Around The World And Back (Deluxe-Edition) (CD). Das Tracklisting kann bei diesem Artikel ggf. abweichen.
LP
1 Eyes Closed
2 Secrets
3 Losing Myself
4 All You Are Is History
5 Perfect Score
6 All Or Nothing
7 Shape Up
8 Back And Forth
9 Around The World And Back
10 Breaking Ground
11 Tooth And Nail
LP
1 Elevated (Live)
2 All You Are Is History (Live)
3 Losing Myself (Acoustic)
4 Secrets (Acoustic)
5 Hurry Up And Wait
6 Slow Burn