The Moody Blues: Seventh Sojourn
Seventh Sojourn
Super Audio CD
SACD (Super Audio CD)
Die SACD verwendet eine höhere digitale Auflösung als die Audio-CD und bietet außerdem die Möglichkeit, Mehrkanalton (Raumklang) zu speichern. Um die Musik in High-End-Qualität genießen zu können, wird ein spezieller SACD-Player benötigt. Dank Hybrid-Funktion sind die meisten in unserem Shop mit "SACD" gekennzeichneten Produkte auch auf herkömmlichen CD-Playern abspielbar. Dann allerdings unterscheidet sich der Sound nicht von einer normalen CD. Bei Abweichungen weisen wir gesondert darauf hin (Non-Hybrid).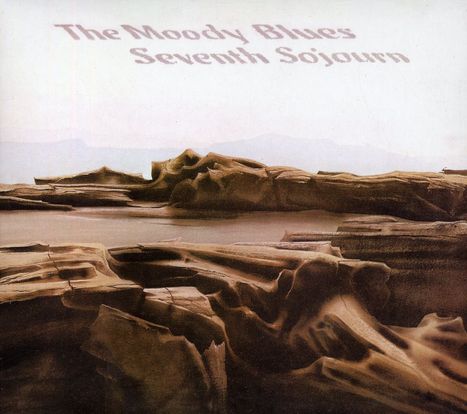 Derzeit nicht erhältlich.
Lassen Sie sich über unseren eCourier benachrichtigen, falls das Produkt bestellt werden kann.
Label: Decca, 1972
Erscheinungstermin: 10.4.2007
Sound:Stereo & Multichannel (Hybrid)
Rezensionen
ALL MUSIC GUIDE *** "The group's hardest rocking album, and one that closed their psychedelic period.​ The songs generally lack the rich Mellotron orchestrations of the earlier records, and most of the songs are built around John Lodge's and Graeme Edge's driving rhythm section.​"
Disk 1 von 1 (SACD)
1 Lost in a lost world
2 New horizons
3 For my lady
4 Isn't life strange
5 You and me
6 The land of make believe
7 When you´re a free man
8 I´m just a singer
9 Bonus Tracks:Isn´t life strange (original version)
10 You and me (Beckthorns backing track)
11 Lost in a lost world (instrumental demo)
12 Island