Guided By Voices: Under The Bushes Under The Stars
Under The Bushes Under The Stars
2 LPs
LP (Long Play)
Die gute alte Vinyl - Langspielplatte.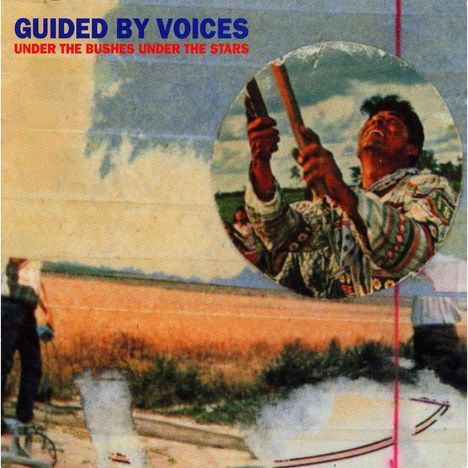 Nur noch 1 Stück am Lager. Danach versandfertig innerhalb 1-2 Wochen (soweit verfügbar beim Lieferanten)
-34%
Vinyl liefern wir innerhalb Deutschlands immer portofrei.
Label: Matador
Bestellnummer:

4342834

Erscheinungstermin: 9.4.2021
Gesamtverkaufsrang: 36832
Verkaufsrang in LPs: 9096
Product Information

Under the Bushes Under the Stars is the ninth Guided by Voices album overall, and the last until 2012's Let's Go Eat the Factory[6] to feature the "classic" lineup including Tobin Sprout, Mitch Mitchell, and Kevin Fennell in addition to leader Robert Pollard.

The album is noted as Guided by Voices' first stab at professionalism, being recorded in 24 track studios rather than their customary 4 track. Sessions for the album were reportedly arduous, spread as they were across at least four studios and as many sets of producers, and many titles and configurations were vetted before a final sequence was reached.
LP
1 Man called aerodynamics
2 Rhine jive click
3 Cut-out witch
4 Burning flag birthday suit
5 The official ironmen rally song
6 To remake the young flyer
7 No sky
8 Bright paper werewolves
9 Lord of overstock
10 Your name is wild
11 Ghosts of a different dream
12 Acorns & orioles
13 Look at them
14 The perfect life
15 Underwater explosions
16 Atom eyes
17 Don't stop now
18 Office of hearts
LP
1 Big boring wedding
2 It's like soul man
3 Drag days
4 Sheetkickers
5 Redmen and their wives
6 Take to the sky