The Art Box
6 CDs
CD (Compact Disc)
Herkömmliche CD, die mit allen CD-Playern und Computerlaufwerken, aber auch mit den meisten SACD- oder Multiplayern abspielbar ist.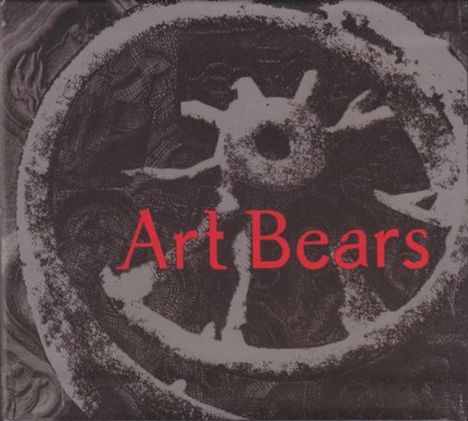 Derzeit nicht erhältlich.
Lassen Sie sich über unseren eCourier benachrichtigen, falls das Produkt bestellt werden kann.
Die 3 Einzel-CDs 'Hopes & Fears', 'Winter Songs' und 'The World As It Is Today' sowie 3 CDs revisited.... re-mixes, re-workings ... 25th Anniversary incl. 28seitiges Booklet
Box mit 6 CDs erschienen bei ReR. Mit dieser CD-Box erhält man unter anderem 3 originale Releases, umwerfend remastert von Bob Drake, in neu-designten Digipacks mit selbem Cover, natürlich. Hinzu kommt die Doppel-CD Revisited (CD 10004) und eine extra CD, die nur mit dieser Box erhältlich ist. Außerdem liegt ein dickes Büchlein mit Artikeln, Interview und Fotos der Band etc bei.
Disk 1 von 6 (CD)
1 On Suicide
2 The Dividing Line
3 Joan
4 Maze
5 In Two Minds
6 Terrain
7 The Tube
8 The Dance
9 Pirate Song
10 Labyrinth
11 Riddle
12 Moeris Dancing
13 Piers
Disk 2 von 6 (CD)
1 The Bath Of Stars
2 First Things First
3 Gold
4 The Summer Wheel
5 The Slave
6 The Hermit
7 Rats And Monkeys
8 The Skeleton
9 The Winter Wheel
10 Man And Boy
11 Winter/War
12 Force
13 Three Figures
14 Three Wheels
15 Three wheels - Fred Frith
Disk 3 von 6 (CD)
1 The Song Of Investment Capital Overseas
2 Truth
3 Freedom (Armed) Peace
4 Civilisation
5 Democracy
6 The Song Of The Martyrs
7 Law
8 The Song Of The Monopolists
9 The Song Of The Dignity Of Labour Under Capital
10 Albian Awake!
Disk 4 von 6 (CD)
1 The Violin In Winter - Jon Rose
2 Tranne Lacrimae (Bar Tears) - Ossatura
3 On Suicide - Otomo Yoshihide
4 Artico & Baci - Massimo Simonini
5 The Tube - Lars Pedersen
6 Rats And Monkey - Kalahari Surfers
7 Medley: Time/Bye - John Oswald
8 Three Bear Rooms - Chris Cutler
9 The World As It Hopes In Winter - Giovanni Venosta
10 Medley: The Bath Of Stars/The Skeleton - The Residents
11 Tokusa-No-Kandakara (91 Pieces Of 'C') - Yasushi Utsunomiya
12 The Skeleton - Herb Heinz
13 Long Winter - Martin Archer
14 Medley: Winter/War/Force - Wobbly
15 Everything Again - Fred Frith
16 Coquelicot - Jocelyn Robert
17 Collapse
18 All Hail
Disk 5 von 6 (CD)
1 Armed Peace - Roger Kleir
2 Song Of The Monopolists - Bob Drake
3 The Three Wheels - Andrea Rocca
4 Gold - Vitor Rua
5 Monopolists Democracy - Stevan Tickmayer
6 The Fourth Wheel - Chris Cutler
7 The Three Figures - Chris Cutler
8 First Things First: The Mix That Should Not Be - Bob Drake
9 All Is Encompassed In The Night - Annie Gosfield
10 All Is Encompassed In The Night - Annie Gosfield
11 All Is Encompassed In The Night - Annie Gosfield
12 The Summer Mix - Biota
13 The Summer Mix - Biota
14 The Summer Mix - Biota
15 The Summer Mix - Biota
16 Democracy - Thomas Dimuzio
17 Some Truth - Christian Marclay
18 Carved In Stone
Disk 6 von 6 (CD)
1 And The Comedy Bears - Bob Drake
2 The Song Of Investment Capital Overseas - Duck And Cover
3 Summer/Freedom - John Oswald
4 The Riddle
5 First Things First
6 March From The Dance
7 The Hermit
8 The Winter Mix - Biota
9 Wheels - Fred Frith
10 Tokusa No Kandakara II - Yasushi Utsunomiya
11 Coda To Man And Boy