Reba McEntire: Reba Duets
Reba Duets
CD
CD (Compact Disc)
Herkömmliche CD, die mit allen CD-Playern und Computerlaufwerken, aber auch mit den meisten SACD- oder Multiplayern abspielbar ist.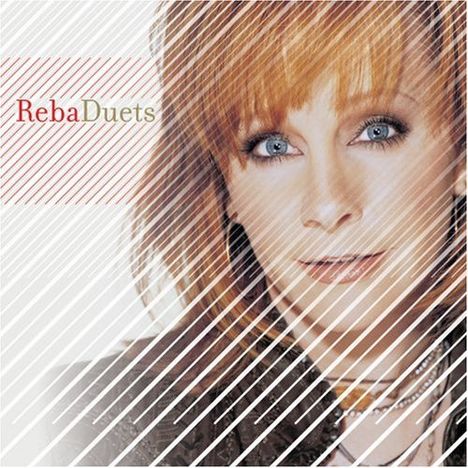 Derzeit nicht erhältlich.
Lassen Sie sich über unseren eCourier benachrichtigen, falls das Produkt bestellt werden kann.
Label: MCA, 2007
Erscheinungstermin: 18.9.2007
From the moment you hear the voice you know it: fierce and powerful, clear and passionate, a voice that has sold 49 million records, a voice that could belong to no one else but the woman millions of fans the world over know only as Reba.

So what do you do when you're the owner of that iconic voice? If you're Reba McEntire, you find creative soul mates with 11 other amazing voices and produce a groundbreaking collection of music simply titled Reba Duets blending voices with some of music's hottest stars from various genres to deliver an album of 11 incredible duets. Guest performances include LeAnn Rimes, Kelly Clarkson, Kenny Chesney, Ronnie Dunn (of Brooks & Dunn), Justin Timberlake, Vince Gill, Don Henley, Faith Hill, Carole King, Rascal Flatts and Trisha Yearwood.
Disk 1 von 1 (CD)
1 When You Love Someone Like That (Album Version)
2 Does The Wind Still Blow In Oklahoma (Album Version)
3 Because Of You
4 Faith In Love (Album Version)
5 She Can't Save Him (Album Version)
6 Everyday People (Album Version)
7 Every Other Weekend (Album Version)
8 These Broken Hearts (Album Version)
9 Sleeping With The Telephone (Album Version)
10 The Only Promise That Remains (Album Version)
11 Break Each Other's Hearts Again (Album Version)