Randy Travis: Three Wooden Crosses: The Inspirational Hits
Three Wooden Crosses: The Inspirational Hits
CD
CD (Compact Disc)
Herkömmliche CD, die mit allen CD-Playern und Computerlaufwerken, aber auch mit den meisten SACD- oder Multiplayern abspielbar ist.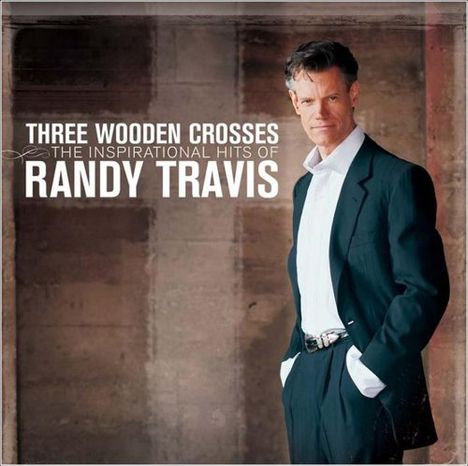 Label: Word
Bestellnummer:

7576878

Erscheinungstermin: 15.11.2019
Disk 1 von 1 (CD)
1 Three Wooden Crosses
2 Four Walls
3 Angels
4 Just A Closer Walk With Thee (duet with John Anderson)
5 In The Garden
6 Faith In You
7 Love Lifted Me (duet with Mac Powell of Third Day)
8 Blessed Assurance
9 Softly And Tenderly
10 Raise Him Up
11 He's My Rock, My Sword, My Shield
12 Sweet By And By
13 Everywhere We Go
14 Rise And Shine
15 Were You There?
16 He's Got The Whole World In His Hands
17 Shall We Gather At The River?
18 Pray For The Fish
19 Swing Down Chariot (with the Blind Boys of Alabama)
20 Will The Circle Be Unbroken?