Marvin Gaye: Here, My Dear
Here, My Dear
CD
CD (Compact Disc)
Herkömmliche CD, die mit allen CD-Playern und Computerlaufwerken, aber auch mit den meisten SACD- oder Multiplayern abspielbar ist.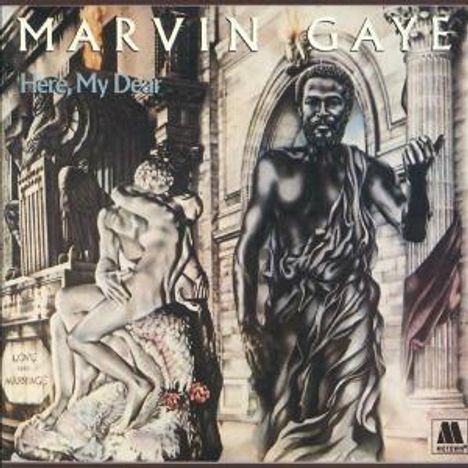 lieferbar innerhalb 1-2 Wochen
(soweit verfügbar beim Lieferanten)
Label: Motown, 1978
Bestellnummer:

6895376

Erscheinungstermin: 8.11.1993
Weitere Ausgaben von Here, My Dear
Gesamtverkaufsrang: 24421
Verkaufsrang in CDs: 9954
Rezensionen
ROLLING STONE ALBUM GUIDE ***1/2 "'Here, My Dear' is Gaye's musical farewell to his departing wife Anna Gordy; it's a rambling, jazz-influenced doublerecord concept album about their divorce.​ Occasionally bitter lyrics are more than offset by the music's supple touch and Gaye's own tuneful instinct.​"
Disk 1 von 1 (CD)
1 Here, My Dear
2 I Met A Little Girl
3 When Did You Stop Loving Me, When Did I Stop Loving You
4 Anger
5 Is That Enough
6 Everybody Needs Love
7 Time (To Get It Together)
8 Sparrow
9 Anna's Song
10 When Did You Stop Loving Me, When Did I Stop Loving You (Instrumental)
11 A Funky Space Reincarnation
12 You Can Leave, But It's Going To Cost You
13 Falling In Love Again
14 When Did You Stop Loving Me, When Did I Stop Loving You (Reprise)