Robert Louis Stevenson: The New Annotated Strange Case of Dr. Jekyll and Mr. Hyde
The New Annotated Strange Case of Dr. Jekyll and Mr. Hyde
Buch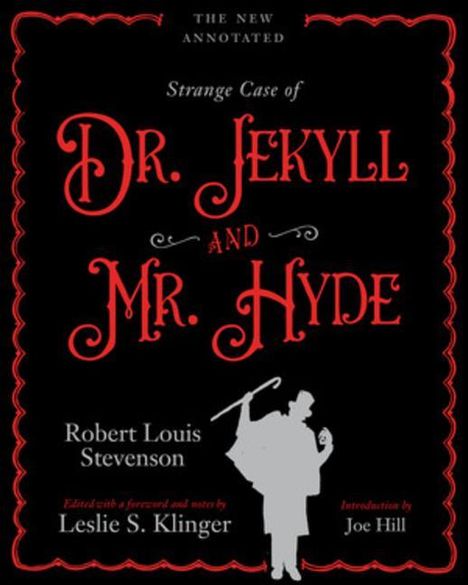 Artikel noch nicht erschienen, voraussichtlicher Liefertermin ist der 18.10.2022.
Sie können den Titel schon jetzt bestellen. Versand an Sie erfolgt gleich nach Verfügbarkeit.
Penzler Publishers, 10/2022
Einband: Gebunden
Sprache: Englisch
ISBN-13:

9781613163214

Bestellnummer: 10788209
Umfang: 288 Seiten
Erscheinungstermin: 18.10.2022

Achtung: Artikel ist nicht in deutscher Sprache!
Klappentext
There's no question that The Strange Case of Dr. Jekyll and Mr. Hyde is one of the most influential texts of all time. The now-iconic tale, which has confounded and thrilled readers for more than a century, was described by one scholar as the only detective-crime story in which the solution is more terrifying than the problem. And even as its plot gets continually reinterpreted and reimagined in literature, film, and theater, the main themes persist, as do the titular characters, now so familiar as to have become a part of the English language.

This new edition gives the classic tale of depraved murder and unrelenting horror its most complete and illuminating presentation yet. Heavily illustrated with over a hundred and fifty full color images from the history of this cultural touchstone-including reproductions of rare books, film stills, theatrical posters, and the true-life people associated with the adventure-and extensively annotated by Edgar Award winning editor and noted Victorian literature expert Leslie S. Klinger, this thorough and authoritative approach is both an invaluable resource for scholars and a sumptuous treat for fans of the text.

Introduced by a compelling and erudite essay from bestselling novelist and short story writer Joe Hill, this complete illustrated and annotated edition of The Strange Case of Dr. Jekyll and Mr. Hyde is the ultimate tribute to an enduring classic, combining revelatory and surprising information and in-depth historical context with beautiful illustrations and photographs. It is sure to please anyone interested in the Victorian era, mystery fiction, and horror tales.
Biografie
Robert Louis Stevenson was born in Scotland in 1850. He was the son of an engineer, and he hoped to be an engineer himself. He began training, but his poor health prevented his continuing. Partly because of his health troubles - mainly tuberculosis - he spent a large part of his life outside Britain.