"Das 90er Alternative-Rock Poster-Girl ist bereit, ihre Herrschaft – und das Radio – zurückzuerobern." (V-Magazine)
Und wie! Die 1. Single "Blood For Poppies" ist Garbage "at their best" und zeigt das Quartett absolut auf der Höhe der Zeit. "Blood For Poppies" sind 3 Minuten und 40 Sekunden Garbage, die sowohl "old school" als auch modern klingen. Unverkennbare Gitarren-Riffs gepaart mit catchigen Melodien und Shirley Mansons Gesang, der frisch und mehr als je und eh auf den Punkt klingt.

Garbage 2012, das sind die Originalbesetzung bestehend aus Shirley Manson am Gesang, Steve Marker und Duke Erikson an Gitarren & Keyboards und Butch Vig an den Drums & Loops.

"Thinking about going back on the road is both thrilling and terrifying in equal measure," sagt Shirley Manson und fügt hinzu: "... but we've always enjoyed a little pain mixed in with our pleasure."
Read more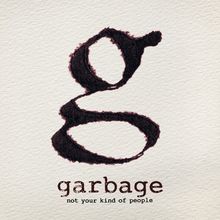 CD

Release date: 14.5.2012
EUR 14.99
EUR 8.99*
Item in stock